Monache High School

ANNOUNCEMENTS
Unfortunately this event has been canceled until further notice due to lack of participation. We sincerely apologize for any inconvenience this may have caused. Please stay tuned for any info regarding a possibilty of rescheduling for some time in 2019!


You must be logged in to submit this survey. Please use the login box in the upper right corner.


1)
* Please take the time to answer this short survey as we need your input to see if it will remain an option to have our 40 yr reunion. Would you like to see this event rescheduled for some time in 2019? We will compile these answers and decide whether or not to move forward to having our 40th. Thank you in advance for your time.

Yes No
| | |
| --- | --- |
| 2) | * If yes, would you want it in Spring, Summer, Fall or Winter? Choose one box only, please. |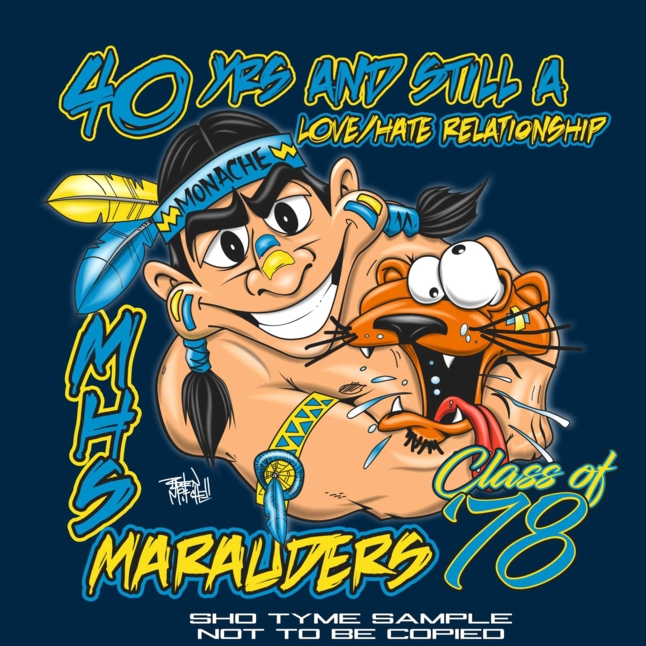 Unfortunately this event has been canceled until further notice due to lack of participation. We sincerely apologize for any inconvenience this may have caused. Please stay tuned for any info regarding a possibilty of rescheduling for some time in 2019!
Monache Class of 78 Reunion
Nov. 10th, 2018
Nuckols Ranch 13144 Rd. 216
Porterville, Ca.
Social 6PM
Dinner 7PM
Entertainment 8PM
Classmates, please click on your name and register so that we have your current mailing information.
For attendance payment options, go to the 40 Year Reunion Tab across the top and enter your info and follow next steps. You can pay with credit card for your convenience. If you plan on paying by check, please help us out and mail by Oct. 21st 2018 to ensure we get it in time to process it.
Please make your reservation and purchase your attendance/dinner ticket(s) at your earliest convenience and save money. Cost per person will be $40 and will go up to $50 per person after Oct 14th, 2018.
If you plan on joing us for dinner on this special occasion, please don't miss out as, Oct. 26th, 2018 will be your last chance to register and reserve your dinner ticket(s). If you would like to join in the fun but would like to skip dinner, please follow the above instructions and just choose no dinner. Anyone choosing to have dinner will receive 1 dinner ticket each at check in and will be expected to remit the ticket at time of receiving your plate.
We must give the facility the number of dinners ordered in advance to ensure they order enough food to cover those who have paid up front. It's possible we may have a few extra plates (NO GUARANTEE) ordered just in case we have some late sign ups who want to have dinner but it will be on a first come, first serve basis at the door ($50 ea). We can't guarantee any certain number of extra plates that may be available so please respect those who have paid in advance. Remember, you must have a dinner ticket to eat. If you are planning on ordering dinner, please pay for dinner up front and (SAVE MONEY, $10 ea.) upon registering and not miss out, not to mention helping the planning stages go much smoother. Remember, paying at the door will not guarantee there will be dinner plates available and it will be $50 if you're lucky enough that any extra plates will be available.
There will be a $20 charge at the door for non registered/reserved attendees who want to come and enjoy the reminiscing, raffles, music and dancing.
NO HOST bar available. No free drinks will be supplied by the Committee.
Please "bookmark" and revisit this page often for more information as it becomes available.
Please have all 1978 classmates update their profile.
If your name was not listed, just send us a message/email.
You will be emailed back when the error is corrected.
Welcome to the Monache High Class Of 1978 Details/Registration/Reservation web site.
Please find your name on the Classmate Profiles page and click on it. In this section, you will find the registration options. We ask that you please register whether or not you plan on attending our 40 yr Class of '78 Reunion so, that we may have your most current mailing information to keep on file.
For those of you who are planning on attending, you can find the payment options at the 40 Year Reunion Tab. Enter your information and follow next steps. There is a credit card payment option for your convenience. If for some reason anyone would rather pay by check or money order, please make payable to (Monache Class of 78) and may be mailed through the Post Office no later than Oct. 21st to allow for processing time, to:
Danny Henderson 837 W. Northgrand Porterville, Ca. 93257
We ask that if you are planning on attending, please register early and pay at your earliest convenience. If you are not sure whether you will have a guest joining you at this time, please register and book your reservation to get in on lowest price for early reservation. You may add your guest at a later date and still be allowed the early reservation price. Your payment must be received no later than Oct. 14th, 2018 for early reservation price of $40 per person. The price will be $50 per person starting on Oct. 15th, 2018.
We need to get an approximate head count as soon as possible to have an idea of how many will be attending. This affects our bottom line costs of putting this event on and will help the Committee in determining other ideas we have floating around to ensure everyone has a great time.
Also, please share this website with any classmates that you have contact with. If you see someone on or not on the missing classmates page and they haven't registered, we need your help finding them. We want to include everyone and will as long as we can get them the information needed to attend. You may also have them email any one of the committee members. They may also send a letter to me at the above address or email me at prokegler@yahoo.com. Please use Monache Reunion 78 in subject box so that I don't treat it as SPAM.
Thank you,
Monache Class of '78 Committee